Conservatory Base Company
---
Conservatory base company is the leading pre-fabricated independent conservatory base supplier in the Uk. We started out supplying all the base types on the market but over the years have settled on the Durabase system. Although most people see this as a new product Durabase is in its 26th Year of production.
All durabases come with a 25 year guarantee and there are 3 main brands that we supply.
Durabase :- For homes extensions and conservatories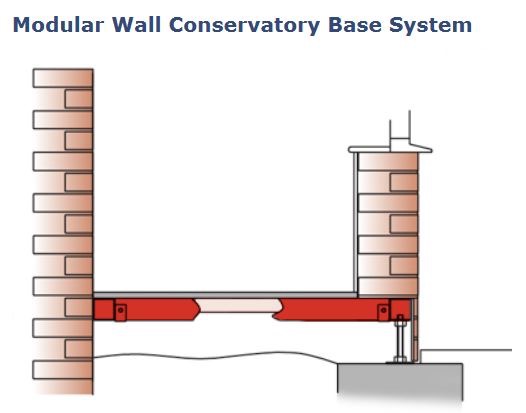 Durabaselite:- for the home office and garden building market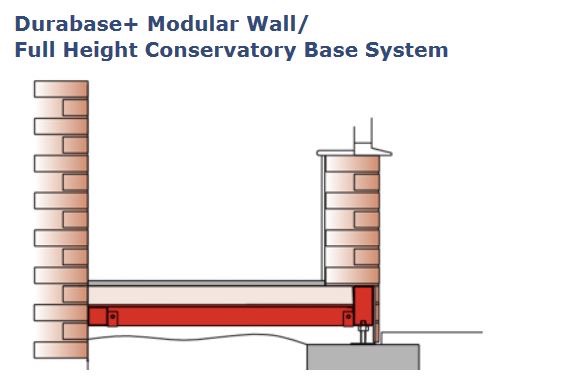 Durabase Plus :-additional insulation to comply with the Scottish building regulations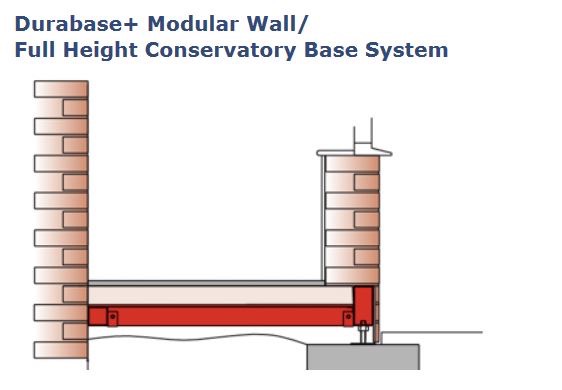 All three durabase systems come complete with all the nuts bolts and parts to complete the job. The unique split skirt and damp course linings are all included along with the adhesives , silicones matching slip bricks and mortar.
Durabase
The original BBA accreditation document is over 12 pages long and really shows that the durabase is a tried and tested product and a real building solution not some temporary structure that will not be blown away the first time the British weather unleashes itself. The durabase is not new to the market and is now on its second round of warranties and in its 25th year of production so there are a lot of bases out there.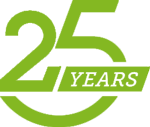 Background of Durabase
Durabase is manufactured by ISO registered firm; ISO 9001:2008. Cert No: 20073102
Being in its 25th year of manufacture In 2015 the decision was made that with the current changing market the durabase was to be moved forward to a fast track approval by Jhai. This was to become a complete building regulated approved offsite building system.
This system now includes prefabricated units made for buildings including the growth markets of orangeries, single storey brick extensions whilst still maintaining all the tried and tested conservatory base options and technology.
Put under rigorous testing for structural performance it's backed by a 25 year warranty can your builder match that?